Motorcycle Fun Facts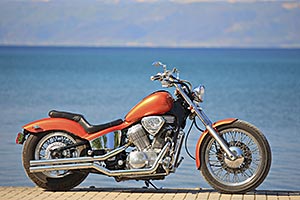 Have fun with these facts about the history of the motorcycle.
On average, motorcycles are about twice as fuel efficient as cars.
Insurance statistics show that in inner cities, one in five motorcycles are stolen. Honda is the most common brand stolen and Harley is the least.
The famous 65-foot jump over a barbed wire fence in the movie The Great Escape was not performed by Steve McQueen, but by motorcycle stuntman Bud Ekins, who did it in one take.
The German inventor Gottlieb Daimler is generally credited with building the first practical motorcycle in 1885.
The first Harley Davidson motorcycle, built in 1903, used a tomato soup can for a carburetor.
Evel Knievel holds the world record for breaking the most number of bones and surviving. His real name was Robert Craig Knievel and during his stunt career, he spent a total of three years in the hospital.
Early bike helmets were lined with cork.
The first rider to ever go over 300 mph was Don Vesco in 1975, on a 1496cc Yamaha-engined streamliner.
The Dodge Tomahawk is considered the fastest motorcycle in the world to date. It uses a 10-cylinder, 90 degree v-type engine and can reach up to 350 mph.
Front tires disperse water at three times the rate of rear tires.
Kawasaki was solely involved in aerospace development and only created the Kawasaki motorcycle to aid in marketing and publicizing their "heavy industries" which was unknown by the public.
When rounding corners, 75% of a bike's grip comes from the front tire.
In 1999, Harley Davidson tried unsuccessfully to trademark the name "hog," which was originally coined from a group of 1920s farmers known as hog boys because they had a live pig as a mascot.
BMW is the only current major manufacturer to reject the use of telescopic forks on its big bikes. Yet BMW was the first to use and patent them, on the R12 in 1935.
arrow_back View more great articles from our Learning Center
The information contained in this page is provided for general informational purposes only. The information is provided by Foremost® and while we endeavor to keep the information up to date and correct, we make no representations or warranties of any kind, express or implied, about the completeness, accuracy, reliability, suitability or availability with respect to the articles or the information, products, services or related graphics, if any, contained in the articles for any purpose. The information is not meant as professional or expert advice, and any reliance you place on such information is therefore strictly at your own risk.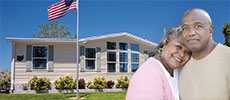 Great Mobile Home Rates
Get affordable coverage designed just for mobile homes with the AARP Mobile Home Insurance Program from Foremost.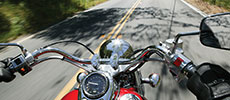 Specialized Motorcycle Coverage
Protect your bike with a policy just for AARP members.
Learn more about motorcycle coverage from Foremost.

Refer A Friend
Have a friend who may benefit from a Foremost policy?