Skip to main content
Love Your Motorcycle?
Count on the specialists at Foremost to provide the customizable policies you want.

Let Foremost take care of you and your bike.
Over 60 years of knowledge and experience
Foremost policies offer important standard and optional coverages that are geared toward motorcycles, and may not be available in a conventional auto policy. They also give you more security and value for your money.
Got your theft prevention kit?

Customers receive a complimentary DNA+ Forensic Coding system that helps protect your bike from theft.
Great Mobile Home Rates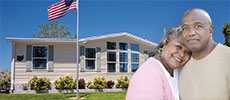 Get affordable coverage designed just for mobile homes with the AARP Mobile Home Insurance Program from Foremost.
Refer A Friend

Have a friend who may benefit from a Foremost policy?