What to consider when buying appliances for your mobile home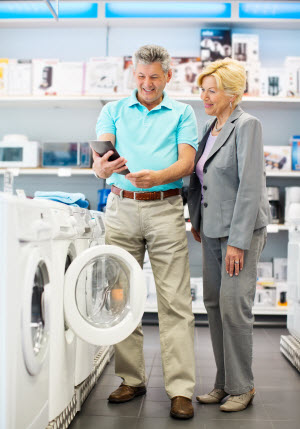 When you're ready to buy appliances for your manufactured home, you've got a few important things to think about.
Always Measure
Be sure to measure the space where the appliance will go so you don't buy something that doesn't fit. And, measure all doorways it will need to fit through to get to its final destination in your home. If you buy an appliance that's too big, it can be difficult to return.
Choose Between New and Second Hand
New appliances are likely to last longer and be more reliable than used ones, but they are also more expensive. Like anything used, there are some risks involved when it comes to buying pre-owned appliances. The quality can vary between products and manufacturers. And don't forget that less popular models mean replacement parts are not as readily available. However, if you're willing to take the risk, you could score one that's in great working condition for a fraction of the price.
If you find a used appliance you're interested in, be sure to plug it in and see if it works. Look for signs of neglect. Listen for strange sounds. Even better, bring a knowledgeable repair person who can inspect it for you.
Look for Form and Functionality
If your home can't accommodate bulkier appliances, that's okay. Today's home appliances are sleeker and more refined. As an added bonus, many models can do double duty, which means you get more bang for your buck.
Dual appliances like combination washer/dryers and vacuums that double as steam cleaners for floors provide one machine for two tasks. These models help you save space and money. Multi-function tools also lighten your housework load since you can move seamlessly from one task to another.
Save Space
Today, most appliances come in compact or scaled-down sizes to fit any available space. You can also find lightweight and portable versions that make it easier to rearrange as your space evolves.
If you don't opt for multi-function appliances, look for front-facing models. Try to find washer/dryers that allow you to load from the front, so that they can be stacked on top of each other. As for a refrigerator, look for a unit with a freezer either on the top or bottom to minimize the overall width.
Devices like box fans, countertop dishwashers and portable icemakers are also space savers. Unlike their stationary counterparts, these compact models allow you to take them out for a quick, one-time use and then put them away again until next time. Look for lightweight or rolling versions that allow for easy transport.
Go Green
Consider energy efficient appliances that run on less power and save you money in the long run. They often come with cash rebates and other special offers to make the price even more attractive. Be sure to read the energy guide label to see its estimated yearly operating cost and compare with others.
New or just new-to-you, updating your appliances can make a real difference in your manufactured home. Not only will you get the style you want and possibly a more efficient home, you'll end up saving time and money if you do a little research to help you find the right fit for you and your space.
It may be time to update your personal property inventory
Whenever you make a large purchase, be sure to update your personal property inventory. This inventory should include a complete list of your household goods and personal belongings with pertinent details about each item.
If anything were to happen to your home, an inventory can help you file a claim promptly and completely so it can be settled quickly and accurately. Find out how to complete your own inventory.
arrow_back View more great articles from our Learning Center
The information contained in this page is provided for general informational purposes only. The information is provided by Foremost® and while we endeavor to keep the information up to date and correct, we make no representations or warranties of any kind, express or implied, about the completeness, accuracy, reliability, suitability or availability with respect to the articles or the information, products, services or related graphics, if any, contained in the articles for any purpose. The information is not meant as professional or expert advice, and any reliance you place on such information is therefore strictly at your own risk.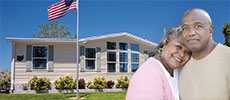 Great Mobile Home Rates
Get affordable coverage designed just for mobile homes with the AARP Mobile Home Insurance Program from Foremost.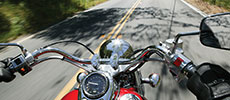 Specialized Motorcycle Coverage
Protect your bike with a policy just for AARP members.
Learn more about motorcycle coverage from Foremost.

Refer A Friend
Have a friend who may benefit from a Foremost policy?