What type of loss settlement is best for my home?
By Matthew Griffith, Service Advocate, AINS, API, AIS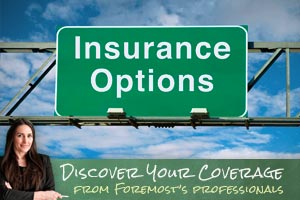 Choosing a Loss Settlement Method
Many times each week I speak to customers who want to spend their money wisely and protect their investments so they can enjoy their lives without worry. One of the most common questions I hear is, "My home seems to be insured for a lot more than it's worth; I'd never be able to sell it for that amount. Shouldn't I reduce the amount of coverage?"
At Foremost, we want our customers to have the freedom to choose how best to insure their investments. To assist them with this choice, we help them become smarter about insurance. One of the most common misunderstandings in insurance is loss settlement. It might sound complicated, but loss settlement simply refers to how the amount of money you receive after a loss is determined. Loss settlement for homeowners is typically decided in one of two ways: replacement cost or actual cash value.
Replacement Cost
The replacement cost of your home is determined by entering specific details about it into an online program to determine how much it would cost to replace it with a new one. For example, you've worked with an agent and you determine it would cost $85,000 to replace your manufactured home with a brand new one of like kind and quality if it suffered a total loss. But, what if the loss isn't total? In the event of a partial loss, a replacement cost policy would pay the amount to repair or replace the damaged portions of your home, up to the $85,000 amount of insurance on your policy. Replacement Cost coverage on your home is really great coverage to have, and can restore you thoroughly after a loss, but it can cost a bit more in premium.
Actual Cash Value
The actual cash value of your home is determined by what your home is worth at this moment, not how much it would cost to replace it with a brand new one. Actual cash value policies usually have a lower premium than a replacement cost policy, but they normally do not provide enough coverage to buy a brand new manufactured home in the event of a total loss. If the loss is a partial one, a claims adjustor would determine the value of the damage and then subtract an amount for depreciation. Many customers find this a good option when they aren't concerned with having to replace their home if a loss occurred.
Now that you've gotten smarter about insurance, you can make the decision that is right for you. If you have any questions about loss settlement, feel free to contact an agent at Foremost. To see what type of loss settlement you have on your policy, you'll find it listed on your policy Declarations page.
arrow_back View more great articles from our Learning Center
The information contained in this page is provided for general informational purposes only. The information is provided by Foremost® and while we endeavor to keep the information up to date and correct, we make no representations or warranties of any kind, express or implied, about the completeness, accuracy, reliability, suitability or availability with respect to the articles or the information, products, services or related graphics, if any, contained in the articles for any purpose. The information is not meant as professional or expert advice, and any reliance you place on such information is therefore strictly at your own risk.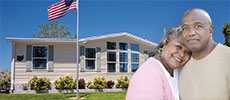 Great Mobile Home Rates
Get affordable coverage designed just for mobile homes with the AARP Mobile Home Insurance Program from Foremost.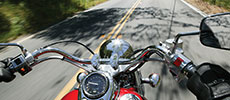 Specialized Motorcycle Coverage
Protect your bike with a policy just for AARP members.
Learn more about motorcycle coverage from Foremost.

Refer A Friend
Have a friend who may benefit from a Foremost policy?