Preventing water leaks in your home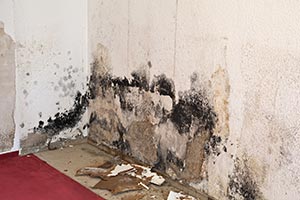 There's not much mobile homeowners can do to prevent weather-related damage to their residences. If a snowstorm, tornado, hurricane, or windstorm directs its aim toward a particular home, the homeowner is left with little more than hope that the damage won't be significant.
But when it comes to water damage caused by not maintaining common household items like water heaters, commodes, and washer hoses, a little prevention can all but erase the possibility of a water-related disaster inside the mobile home.
Water Heaters
A slow leak can cause a water heater to rust and the surrounding floors and walls to decay. And the price tag from such damage can be significant: Water heater failures cost an average of more than $4,444 per incident.* Foremost's policies, like most other insurers, may not cover this type of damage. The good news is a little maintenance can help prevent leaks and the expensive repairs they usually cause.
*(source: Institute for Business & Home Safety, www.disastersafety.org)
Look out below!
In mobile homes, if a water heater leaks and causes the floor underneath it to become soft, the water heater eventually could fall through the floor!
Monthly
A basic test: Check if the water heater is leaking. Do you see any spraying? If there is a slow leak, it may not spray, but you could see water droplets or mist on the outside of the tank. Look at floors and walls for deterioration. A floor may feel soft and spongy. On a wall, deterioration could take the form of mildew, mold or just be soft to the touch. Corrosion and lime buildup on the pipes is a result of leakage and should be addressed.
Quarterly
If the water heater has shut-off and drain valves, make sure they open and close easily.
The shut-off valve will stop water from entering the tank if there is a leak. The shut-off valve is on the pipe that leads to the top of the tank.
The drain valve, used to empty the tank, is located at the bottom of the water heater.
Also check your mobile home's main water shut-off valve. If the water heater doesn't have a shut-off valve, your home's main water shut-off acts as its backup. Make sure it also opens and closes properly.
Twice a year
To eliminate sediment that settles at the bottom of the tank, flush the water heater two times a year. Hook up a hose to drain the tank (be sure the hose leads to a suitable drain). Or ask a plumber to do the job if you're unsure.
Broken Water Heaters Mean Inconvenience
It takes time to mop and clean up the water, then you have to do without hot water until the water heater is replaced.
Anytime: Create maps to your shut-off valves and water heater
Make a diagram showing where the shut-off valves are located in your mobile home. It may sound like a tedious thing to do, but it will be a lifesaver later when you're on vacation and a pipe bursts, or the water heater explodes.
Place your map in an easy-to-spot location. Try somewhere where it will not get wet, like inside a kitchen pantry door or closet. Let people who are going to be watching your home while you're away know where to find it.
Likewise, every mobile home has different locations for the water heater. Most mobile homes have individual shut-offs for sinks and toilets - but some don't. In some mobile homes, one valve controls everything. Be prepared with your map and place it where it can be easily spotted.
Anytime: Use your senses — listen and smell
If you hear any popping, crackling, or other loud, unusual noises coming from the water heater, it could signal an electrical problem. Call an electrician. A professional is the best person for the job. If you smell gas, call your energy provider and fire department immediately. Gas leaks are dangerous.
Anytime: Install a drip pan
A drip pan, which costs around $10, sits underneath the water heater and catches dripping water. It then drains outside the mobile home or into a suitable drain. The water heater must be removed and reset to install the drip pan. It is best to call a plumber for this. The ideal time to install a pan is when the water heater is being replaced.
Don't ignore maintenance on toilets
Toilet failures are the second leading source of residential water losses after plumbing supply line failures, costing an average of $5,584 per incident after the deductible was paid.*
*(source: Institute for Business & Home Safety, www.disastersafety.org)
Mobile home owners: Where's your water heater?
If you hesitate before answering, find out now. In some homes, it might take a little effort to get to the space. For example, you might have to open a door to get to the water heater. Here are some other possible locations:
In a closet
Accessible from the outside of the home through a door
Behind the bathtub
In a bedroom closet adjacent to the bathroom
The simplest way to prevent water damage from a toilet failure is to remain near the bathroom until the tank and bowl have refilled after flushing. You can follow these additional maintenance steps to prevent this most un-welcome of messes:
Always
Don't flush foreign objects!
Do not keep flushing a clogged toilet.
Watch the flow rate after you flush — if it's slow, it may signal a blockage.
If the water supply line (the pipe coming out of the floor or wall) has a leak, turn off the valve. If the toilet doesn't have a shut-off valve, your mobile home's main water shut-off acts as its backup.
Periodically
When doing these periodic checks, call a plumber if you notice anything wrong.
Look and make sure the toilet is resting level.
There should be no condensation around the bowl.
Check around the base for signs of leakage.
Check the supply line connection to make sure it's secure.
Pay attention to water running in the toilet tank between uses. This can be a sign internal components are beginning to fail. The most common problem is a leaking flush valve.
Quarterly
Inspect the components inside the toilet, including lifting the toilet tank lid to ensure the fill and flush valves operate properly.
Close and open the supply valve to the toilet. Make sure it's free of rust and operates smoothly. If not, call a plumber to replace it.
If you have your own septic system, run a septic cleaner through it (quarterly or as recommended).
Every 1-3 years
Have your septic tank cleaned by a professional.
Signs of Trouble
There may — but not always — be signs of leaking around the clamps and in the hoses before they burst. Take a look from time to time.
Washing Machine Hoses Need Your Attention
When you do a load of laundry, water enters into your washing machine from the hot and cold water supply lines. The water flows through washer hoses, which are connected to the back of the washing machine. The hoses have to remain tightly connected to the water supply valves for the best possible performance.
Washer hoses need to be checked for leaks so they don't wind up bursting. Eventually they need to be replaced.
Monthly
Inspect the hoses monthly for unusual wear and tear, like dryness, cracking, and a brittle feel. Check clamps (the ends of the hoses) for rust and signs of corrosion.
Make sure there is room for some give in the hoses that will allow for movement of the machine during the cycle, which may be needed when washing a heavy object like a rug or blanket. The hoses should have enough flexibility so they don't come out of the wall and spray water everywhere.
While you're at it, examine the drain hose, also in the back of the washer and tucked into the mobile home's main drain line. Make sure the drain hose is secure and won't move about — even as the washer agitates or drains. Glance at it now and then to be sure it remains intact.
5-7 years
Replace both the washer hoses every five to seven years, even if they appear to be in good condition. Replacing them involves getting behind the washer and disconnecting the water supply. If you're uncomfortable attempting this on your own, ask a plumber for assistance. Even if you follow these maintenance suggestions, you could still experience water damage inside your mobile home. While we hope the tips listed here help to reduce any future losses, we do not consider them to be a cure for all future water problems. If you do have a loss and need to file a claim, the terms of your policy will apply.
Click here for more great articles from our Learning Center
The information contained in this page is provided for general informational purposes only. The information is provided by Foremost® and while we endeavor to keep the information up to date and correct, we make no representations or warranties of any kind, express or implied, about the completeness, accuracy, reliability, suitability or availability with respect to the articles or the information, products, services or related graphics, if any, contained in the articles for any purpose. The information is not meant as professional or expert advice, and any reliance you place on such information is therefore strictly at your own risk.